BACK TO LAST PAGE

HOW TO MAKE A PATTERN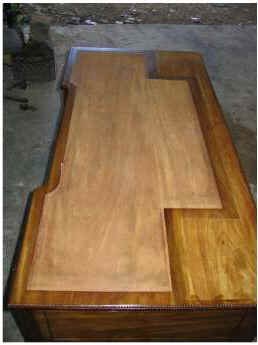 Pattern should be made for any desk that is not a square or rectangle
for accuracy.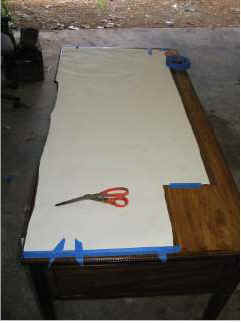 First purchase newsprint or any large paper from a crafts store.
Cut and trim so as to have a one half to one inch larger than the replacement

Tape down the trace paper so that it will NOT MOVE AT ALL.

Take carpenter's pencil and using the broad side mark the edge
where the leather insert will go.


VERY IMPORTANT

Be sure to indicate by writing on the pattern which side is the top.
Older desks will NOT have the same measurements on all sides because of
wood shrinkage.


Place the rolled up pattern in tube (it can folded and mailed in a envelope)
Mail to:

JAMES LANE
PO Box 8453
Jupiter, FL 33468
Copyright © 1998-2017
by James Lane, all rights reserved. Text, graphics, and HTML code are protected by US and International Copyright Laws, and may not be copied, reprinted, published, translated, hosted, or otherwise distributed by any means without explicit permission. Trademarks and terms of use.