Welcome To!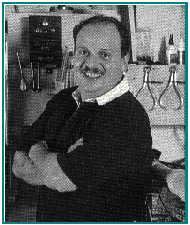 Woodfinishing
Learn about proper sanding techniques, what's the difference between stains and dyes and when to use which one, how to make your own stain, applying topcoats like varnish, lacquer, polyurethane and waterbased finishes and more.
New Topic (Rubbing Out A Finish Finish)
Veneering
All the basics will be covered: How to select good veneer, what type of glue to use, how to apply veneer, jointing veneer, repairing defects and much, much more!
New Topic (REMOVING OLD VENEER)
Have a piece of furniture that's been in the family for generations and needs to be re-finished? Step by step instructions on how to go about it. From how to remove the existing finish to care and maintenance of your born again piece.
New Topic (Lightening The Color Of Wood)
Touching Up Minor Scratches
How And When To Use Paste Wax
(Removing Water Rings)

Product Reviews
From time to time I will be testing new finishing products such as gel stains, water based finishes, waxes and polishes. The results of these tests will be posted on this page and will be available for you to see.
New Review (Behlen's Rock Hard Tabletop Varnish )
Step By Step Techniques
Want to learn how to antique a new piece of furniture or make your own stain? I will walk you through the process or technique. If you have any questions, e-mail me and I will be glad to answer all questions.
New Topic (Stain Formulas)
Over the years, I have developed many formulas that match closely natural wood tones. If you make your own stains or have to match colors, I hope these formulas will be helpful.